CHAMPAGNE PASCAL LALLEMENT
One family, one business, one art…
The Lallement's family has been established for 4 generations on the slopes of Chamery, one of the best vintages of the Champagne region. Ideally located between Reims and Epernay, he owns 7 ha of vineyard, lying on the mountain of Reims, in 3 different villages. Chamery has clay's soil on top and a chalk layers underground. Sermiers's village enjoys a clay soil and Ecueil's village is mainly sandy soil. These Both villages are close to Chamery.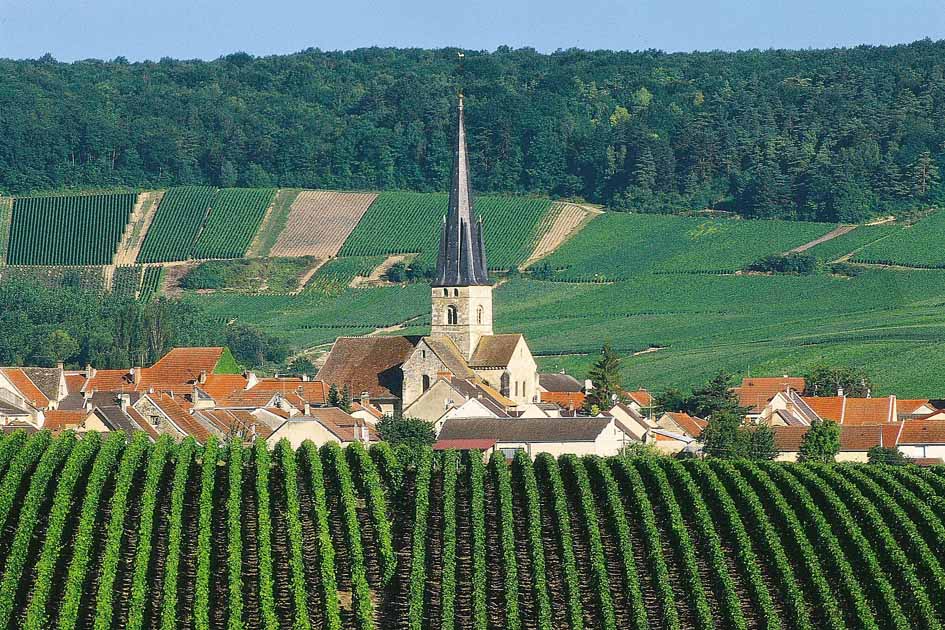 Our Coteaux 1st Cru enjoys a perfect sunshine that gives our cuvées their constancy and their quality.
Chamery: This village, classified 4 flowers on the touristic road, is located 10 km South West from Reims. When the weather is nice, you can even see the towers of the cathedral. The village of Chamery is surrounded by a gorgeous amphitheater vine.
Out of respect for our Earth, no processing is done systematically: observation and monitoring agricultural warnings understand the conduct of the vineyard. The use of auxiliary methods limits phytosanitary requirements and therefore pollution. We use methods such as working the ground, sowing with grass seed and reasoned wine growing, as well as the use of products, respectful of human and the Earth.
Thus we are proud to produce authentic champagnes, reflections of our land, and coming from the three types of grapes used in the Champagne area: Pinot Noir and Pinot Meunier for the black grapes and Chardonnay for the white grapes.
M Lallement is the third RM generation and his 14 years old daughter is strongly introduced to the resumption of field. He produces about 50.000 bottles a year with mostly brut.In our cellar we store 250,000 bottles, or 5 years of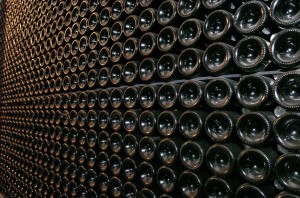 aging to have the best quality.M. Lallement subcontracts the disgorging and bottling to a service company which is coming to his estate. He is using as well a facility for pressing and fermentation vats which ownership is shared with other Chamery's winegrowers.
M.Lallement has developed an oenotourism business since 1996. He has invested in a small train with which you can leave from the caveau in Chamery, for an unusual commented train ride on the touristic road, throughout the vineyards, for people from every horizon. He makes discovering the work of winegrowers, their know-how, and the village of Chamery. Then the people can enjoy a Champagne tasting and a lunch in a nice room. The tasting takes place in the basement of his great father.
Champagne Pascal Lallement Traditional Brut 1st Cru, 75cl and 0.375cl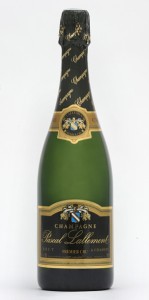 After a harmonious marriage of 3 different years and different type of grapes from cuvees, the blending is composed of 75% of black grapes and 25% of white grapes. It is distinguished by its balance and its regularity. It ages at least 3 years in our cellars. Its sugar content is 12g / l, to meet freshness while maintaining the roundness.
This traditional brut (dry Champagne) was bottled in April 2010, from a blending between 3 different years of harvest and the 3 grape varieties authorised in Champagne region:
- Chardonnay, making its finesse
- Pinot Noir for its power
- And Pinot Meunier for its roundness in majority.
The 3 years of harvest (2009- 2008- 2007) occurred in september.