South Australia's Wines
Hamilton's Ewell Vineyards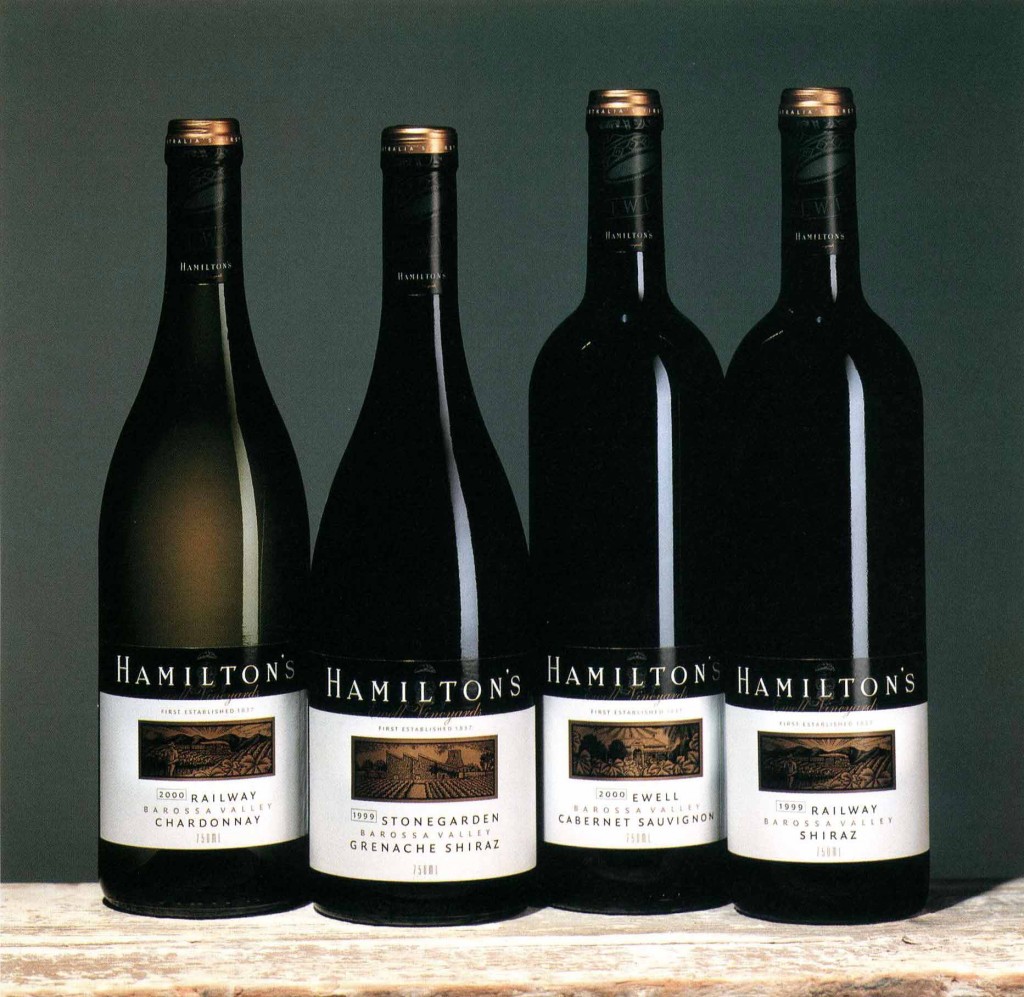 Ewell Cabernet Sauvignon 2000
The aim is to pick the Cabernet Sauvignon ripe whilst maintaining varietal character. This wine has rich blackberry fruit and cassis with classic varietal flavours, balanced by integrated oak, and firm but not aggressive tannins.
Ewell Chardonnay 2000
The aim is to capture fresh tropical fruit flavours by fermenting in stainless steel tanks but adding texture and complexity by fermenting and maturing a small portion in new French oak.